Overview: What to look for when buying stocks
Before you start buying stocks, you should be clear about your own strategy. Do I want to act actively and invest time and money every day? Or am I oriented towards the longer term and would like to use shares as a retirement plan?
The strategy is used to select stocks, sectors and countries. You can easily diversify your portfolio through your brokerage account by selecting the right stocks.
you should ask yourself whether you are willing to sit out short-term losses. One of the biggest mistakes in investing in stocks is panic selling when things are not going well. Anyone who has problems here should rely on solid stocks or even diversified funds or ETFs. However, lower risk always means lower return.
Many investors often underestimate the fees when trading stocks . Especially with smaller investment amounts, these can quickly eat up the return. We therefore recommend a cheap broker such as eToro , which currently charges 0% fees on shares (as of Nov 2021)
What are stocks and how do stocks work ? Definition & Brief Explanation
Companies that are listed on the stock exchange issue shares in their company (shares) and receive new funds in return from the share buyers. This is how a stock corporation has the option of increasing its liquidity by selling shares.
The stake in the company a buyer receives by purchasing a share depends on how many shares the company in question has issued. This can vary widely.
Anyone who buys shares in a company has the opportunity to gain a number of benefits. In the best case scenario, he can not only benefit from rising share prices, which increase his personal return via the shares, but also participate in dividend distributions, for example.
However, not all stocks have a dividend, and the amount can vary widely from company to company. It also happens that dividend payments are cut or canceled entirely in an economic crisis. On the other hand, economically successful companies often reward their shareholders with increasing dividends.
In addition to these advantages, a share buyer can also take part in a company's general meeting , where they are informed about the business strategy and future prospects. However, the right of participation of private investors is usually very limited.
Due to the high number of shares issued, a shareholder from the private sector often only holds a minimal stake in the company. In addition, not every share guarantees voting rights. The situation is different with institutional investors, who often secure a say in the company through the shares.
A more detailed explanation of what stocks are exactly, why they were invented, as well as the different types of stocks, follows later in the article.
Where Do You Invest in Stocks? Where Can You Buy Stock Cheaply?
Many people wonder where to invest in stocks, but purchasing stocks is easier than ever in the digital age. Access to the stock market can be established very easily via online providers also known as online brokers. If you want to buy shares, you can contact your bank, savings bank or direct banks on the Internet with this request and open your brokerage account. Online brokers often offer new customers particularly attractive conditions for opening a so-called custody account. Here you can buy stock particularly cheaply. Our test winner here is eToro, an online broker where you don't have to pay any fees when trading stocks & ETFs or mutual funds. This is one of the best brokerage services that offers low transaction fee mutual funds. On the Internet, beginners can find out exactly about the fees for the custody account and for processing an order (share purchase) and compare costs with each other. Regardless of which way the investor decides, he always needs a deposit. The shares / securities are managed in this depot. To carry out a purchase of shares, the beginner can turn to his bank manager or account manager. He can tell him which shares he wants to buy, what number of shares and how much he wants to spend in total. The bank advisor also informs the investor of the fees incurred for buying shares or for managing the securities account. Anyone who has found out something can of course also buy shares themselves. We recommend our test winner – eToro, as they allow you to buy shares free of charge .
| | |
| --- | --- |
| 💰 Products | Stocks, ETFs, CFDs, cryptocurrencies, commodities, forex, indices |
| 📊 Software: | Website, web app & mobile app |
| 🏆 Countries Available: | 140 countries |
| 📺 Ease of use: | very good |
| ⭐ Our rating: | 5.0 / 5.0 |
| 📱 App available: | Android & iOS |
| 🧩 Regulation: | FCA, CYSEC, GB |
| 💰 Fees: | 0% commission (other fees may apply) |
| 🔁 CFDs Available: | Yes |
| ⚽ Social Trading: | Yes |
How Best To Invest in Stocks Online? Our Guide To Buying Stock For Beginners In 5 Steps
Buying stocks made easy for beginners: The following steps are the fastest way to get your first equity investment going. This is not complicated, but traders should be careful. After all, the right choice of broker can be decisive for the subsequent investment success!
Buying shares at the bank was yesterday, today modern online brokers deliver better and cheaper options .
Choosing the right investment advisor is the first essential step if you want to invest your money in stocks . There are a number of criteria that determine which provider is best for beginners. On the one hand, you should take a look at which trading tools and which user interface is best suited for your own requirements. Then of course the fees play a role, which are often related to the amount of the deposit that you want to make. You can easily register your investment account to fulfil your investment objectives. We choose our test winner full-service broker eToro , because it offers the best conditions whether you are trading just a few shares or other asset classes: With eToro you can trade shares of publicly traded company free of charge . In addition, eToro is fully regulated and licensed and one of the full service brokers.
Get One Free Spin Up to $1,500
Get One Free Spin Up to $1,500
Get One Free Spin Up to $1,500
Get One Free Spin Up to $1,500
Get One Free Spin Up to $1,500



Step 2: Registration with the desired online broker
Most trading platforms where stocks for beginners can be bought require an email address, name and other important information in order to open an account.
As a rule, this registration is done within a few minutes on all of the platforms presented here . With eToro, for example, you not only have to enter a correct email address, but also a mobile phone number in order to verify the account.
Step 3: account verification
There are different verification processes in the market. In the vast majority of cases, you have to verify the account with an ID . However, this procedure is usually quite simple and can be done in a short time. A copy of the identity card, driver's license or passport will be sent or uploaded for this purpose. In some cases it is also possible to do this directly via webcam, which can save some time.
The procedures for confirming the identity can take anywhere from a few minutes to several days . As a rule, it should work rather quickly, but you have to expect to have to wait a little longer from time to time.
Step 4: deposit money for the first time
As a fourth step, of course, you have to deposit an amount that you want to use for trading. Buying shares has never been so easy, but at this point you have to be clear about how much money you want to spend on buying shares. No matter how conservative you want to trade, there is always a risk of losing the capital invested. In general, you should only invest as much money as you are willing to lose if the worst comes to the worst.
Once you have decided on the amount to start trading with, you have to decide on a payment method. With the platforms presented here, you always have several options – a bank transfer can be used as well as a credit card payment. Some providers like eToro even offer the deposit of money via PayPal .
When choosing the payment method, one should always keep the fees in mind. Because even with the deposit there are usually fees. Of course, it takes some time for the amount paid in to be traded. This one of the great financial institutions charges low trading commissions and even no commission on some instruments.
This usually takes the longest with bank transfers, while payment by credit card is usually the fastest and enables stocks to be traded at low brokerage fee within a few minutes. The good thing is that the brokerage service does not charge substantial fees. So if you are in a hurry, you should check carefully beforehand which provider and which payment method will get you there the fastest.
Here is an overview of all payment methods that are available at eToro:
Payment option possible? Purchase stocks with a credit card.
Here is an overview of all payment methods that are available at eToro:
| | |
| --- | --- |
| Payment option | possible? |
| Buy stocks with a credit card | |
| Buy stocks with PayPal | |
| Buy shares with SOFORT transfer | |
| Buy stocks with Rapid Transfer | |
| Buy stocks with Skrill | |
| Buy stocks with bank transfer | |
| Buy stocks with Neteller | |
| Buy stocks with UnionPay | |
Step 5: Your First Stock Investment - Buy Online
When the amount paid in has arrived in the account, trading can begin. When it comes to trading individual stocks, sooner or later a decision will be made as to which of the many available stocks to trade. But which stocks to buy? What is wide spread? And how can you limit losses in order to build up a fortune in the long term? what publicly traded companies you must consider? When trading, the most important thing is choosing the right strategy and implementing it. The good thing: this page provides further information on investment strategies. Just read on. You can also take the help of robo advisors. The form of the trade must of course also be selected before an order is placed and the actual trading begins.
How does stocks really work? Detailed explanation
In short, stocks are equity investments in companies. A share is a financial instrument that certifies a share in the share capital of a stock corporation (AG) for the buyer. The shareholder is guaranteed the right to property and a say. Shares are therefore securities that represent a documented right in a stock corporation. The owner of a share is called a shareholder. A shareholder is, so to speak, a co-owner of the company or owner of the company's share capital. Example: If an AG has issued a thousand shares, one share then represents one-thousandth of the AG. If a shareholder then owns 100 shares in this stock corporation, he owns 10% of the AG. How large this share then depends on how many shares the company owns, issues to the general public and how many you then own as a shareholder. the total number of shares in the 30 largest American Companies on NASDAQ is between 90 million and 4.4 billion.
History of the share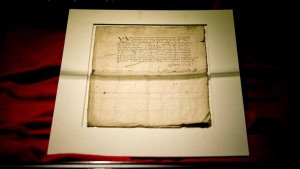 The word share is said to have been used for  the first time in Bremen in 1472 . The word share should be derived from the Middle Low German word axie , which means something like entitlement or right . The word is derived from the Latin word actio , which means something like claim .
The Dutch East India Company is said to have been the first company to issue shares ( Actien in de Compagnie ) from 1603 onwards .
The first German stock corporation was founded in 1682, namely the Brandenburg-African Compagnie, which was known for its overseas trade. However, the first German shares were not traded on the Berlin Stock Exchange until 1785 .
Until the end of the 19th and beginning of the 20th century, shares were still issued as share certificates . In other words , when you buy a share, you received a physical paper certificate . The securities business was then also known as the over-the- counter business .
Today securities are held in collective custody , i.e. collective stocks are held at a securities depository. Shareholders then only receive a credit for a share in the collective giro portfolio. This means that stock trading on the stock exchanges is completely electronic and does not involve the physical exchange of securities.
| | | |
| --- | --- | --- |
| year | location | occurrence |
| 1472 | Bremen | "Share" is used for the first time |
| 1603 | Netherlands | East India Company issues shares for the first time |
| 1682 | Brandenburg | Foundation of the first German AG |
| 1785 | Berlin | First shares are traded on the stock exchange |
| 19th – 20th century | Worldwide | Shares are distributed as physical certificates |
| today | Worldwide | Share trading completely electronically |
Acquire company shares with shares
With the acquisition of a share one receives company shares. In other words, if the share price rises steadily, it means that the company is doing well. As a shareholder, you can therefore assume that you will receive a high dividend . This is a share in the company's profits , the amount of which is determined by the company itself and can vary from year to year. The dividend is set at the annual general meeting.
A Shareholder Rights
As a shareholder, you have no direct influence on the business of a company. However, when you buy a share you get the following rights:
Right to dividend (profit distribution)
Right to a share in the company's share capital
Right to liquidation proceeds in the event of bankruptcy
Right to attend the annual general meeting
Important topics are discussed at the Annual General Meeting, although it should be noted that not every shareholder is entitled to vote. However, if you own the majority of shares ( 50 + 1 ), you are considered the majority shareholder and can outvote all others and even decide on the composition of the board of directors .
Different types of stocks
However, not all shares are the same. In addition to existing shares, there are also new issues and IPOs . These stocks hit the market when a private company chooses to go public. Often the IPOs are announced months in advance. These IPOs can then be subscribed to at your bank in order to acquire the shares on the day of the IPO.
In the case of existing shares, a distinction is made between the following shares:
Common stock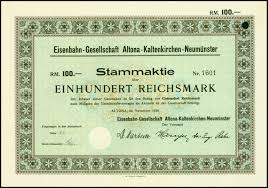 Holders of the common shares ("tribes") are the only ones who have a voting right in the general meeting, whereby the voting right depends on the size of the participation.
When the typical "shares" are spoken of, they usually refer to the ordinary shares . The common shares include all shareholder rights.
Preference shares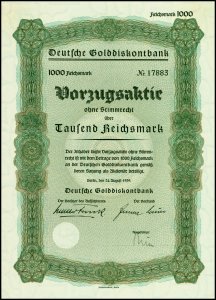 The opposite of the common stock is the preferred stock. Holders of preference shares ("Preferences"), unlike holders of ordinary shares, do not have voting rights. However, these shareholders are often entitled to a higher dividend .
For private investors, it is usually not a disadvantage if you do not have voting rights. Shareholders with preferred shares often only have a small stake in a company, which means that they have no influence anyway.
As compensation, or even preference , you then get a higher profit distribution.
Bearer shares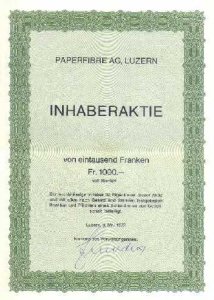 The bearer share is the most common form of share.
The bearer shares of the owners is not particularly known, only the possession shall prevail.
This type of stock is also traded on the stock exchange.
The names of the shareholders so the corporation is not always at all times known .
You can easily sell these shares to friends, acquaintances, etc. without notifying the stock corporation.
Registered shares
Registered shares are relatively rare compared to bearer shares . These shares are issued to a specific person and only the named holder may exercise all rights associated with possession of the deed.
These shares are usually traded in a small and exclusive group.
In addition, this form of share is nowhere near as common as it was 100 years ago. Due to digitization , these stocks are very, very rare.
Par value shares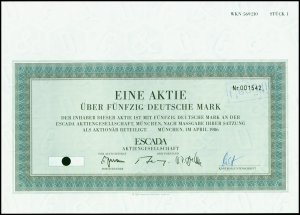 In the case of nominal value shares , the share capital of the shares is divided according to the nominal value of the shares .
Often this nominal value is only 1 EUR , so that a corresponding number of shares are issued.
For par value shares , the amount per share is fixed and issued.
Unit value shares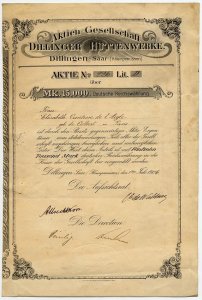 No-par shares have no specific nominal value .
In the case of these shares, only the number of AG shares is specified in the Articles of Association . The "nominal value" is implicitly divided here from the share capital by the number of shares.
However, in accordance with Section 7 of the German Stock Corporation Act, the share of the share capital may not be less than one euro .
Young stocks
New shares are all those shares that are offered to shareholders in the event of a capital increase. So if a company needs more money, it can do a capital increase. Then more shares are issued to make more money.
Old stocks
In contrast to new shares, old shares are all those shares that were already available before a capital increase. The owners of old shares receive subscription rights as compensation, which can be used either to buy new shares or to buy shares on the stock exchange.
Is it still worth investing in stocks now?
The right entry time is ascribed a major role in stock trading and this can decide about high returns or even losses. In general, 
timing is
 one of the toughest questions in the world of securities trading. After the strong rally last year, many investors are wondering whether it is still worth investing in stocks or whether the train for high returns has already left.
The good news is that historically, it is never too late to invest in the stock market. In the past there were always fluctuations in the markets and short-term boom phases, but also times of crisis. But if you take a step back and look at the long-term trends on the stock market, you can see that the markets are showing positive developments over the long term.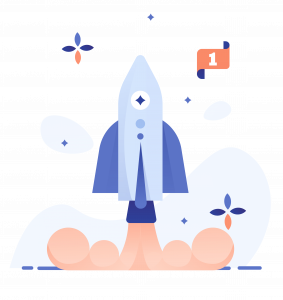 Of course, there are always companies that disappear from the stock market and other companies that develop significantly better than the rest of the market. But the market in general is pointing in a positive direction.
Generally speaking, it is never too late to invest in the stock market. The reasons for the positive trends in the stock markets can be varied. One possible explanation is that our economic system is designed for growth and that companies are repeatedly forced by competition to develop new products and solutions and thus create new values
Another explanatory approach even goes so far as to say that innovation and inventiveness are in the nature of people and therefore new products and ideas are constantly being realized that lead to economic growth.
At the moment, due to low or negative interest rates on savings or other investment categories such as bonds, the stock market is one of the few ways to generate attractive returns on savings.
We therefore firmly believe that it is never too late to enter the stock market and that you can build up a fortune in the long term, even with small amounts.
An example makes this clear: The average annual return on the Dax since 1980 has been 11.2% annually . A monthly investment of € 100 in the Dax would have turned into a total of over € 780,000 within the last 40 years (without considering inflation and fees).
This shows that, as an investor, thanks to the compound interest and the regularity of the savings installments , you can build up a large fortune even with small amounts. 
How do you make money with stocks?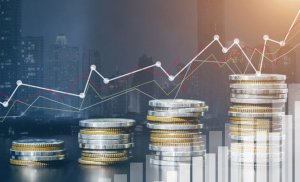 In principle, the following applies: Always get the best information beforehand and acquire the most necessary knowledge and do proper investment research before deciding to buy a share. Because a share is by no means a savings account.
If you only want to save money, you should use a savings account – this is usually safe.
For this security, however, you always pay with low interest and, in the case of inflation, even through depreciation. Generally speaking, however, the money stays with you.
In recent years, however, stocks have repeatedly proven to be extremely profitable, even if of course there is a certain risk involved. That is why it is investments that should be chosen wisely by analysing the past performance and market data.
However, by buying a company's stock using a trading platform, beginner investors and active traders can earn profits through dividends and through price growth.
Gains through price growth
Shareholders can make a profit through price gains with shares. Since shares are traded on the stock exchange, they also have a price that is based on the demand of the buyer and the offer of the seller .
If there is high demand because many people assume that the company is worth more than its current market value, the share price also rises. You can also gain through a well-diversified portfolio.
Learn essential terms of stock trading
It can only be an advantage for every investor if he is familiar with all the terminology of stock trading. Here we give a first look at definitions that every investor should master in their sleep.

price
The purchase price at which a share can currently be purchased

price offer
The current price that you currently get when you sell the stock

Spread
The difference between buying and selling price. Many brokers earn their money with the spread. The spread can also be a sign of the liquidity of the selected asset

Commission / fees
The commission is payable when buying stock from a broker. It is a fee that differs from broker to broker.

Market order
This is the order to the chosen broker to buy a certain share for the investor.

Limit order
A limit order contains the instruction to buy a certain share only at a certain price (or below) or to sell a certain share only at a certain price (or above). The point in time depends of course on the price of the selected share

Stop Loss Order
If you set a Stop Loss, the stock will automatically be sold as soon as the price falls below the selected limit. This function can help limit losses.

Market Cap
The total value of a company whose shares are traded on the stock exchange. The market gap is calculated by multiplying the absolute number of shares by the current share price.

dividend
Many companies let their shareholders participate in the company's profits. These distribute a dividend once a year, which can bring the shareholders an attractive additional income.

Price / earnings ratio
The P / E ratio also called P / E, or PER is the quotient of a company's share price and earnings per share. This value is used to evaluate a company and can indicate whether a company is overvalued or undervalued.

IPO
An "Initial Public Offering" (IPO) occurs when a company goes public and offers shareholders new shares for purchase.

Investment funds
A mutual fund is made up of many different stocks. An equity fund is usually managed by a fund manager who decides on the composition of the fund. One also speaks of an "open fund"
ETFs
An "Exchange-Traded Fund" (ETF) is a so-called passive fund that has a fixed composition of stocks. German index funds therefore mostly consist of the shares of DAX companies.

Blue-chip stocks
A blue-chip share is a share that is issued by a particularly large, established company. These companies have been in the market for a very long time and their market capitalization is usually in the billions.
Define a strategy to buy stocks
Before you can start, you should first consider your own trading strategy . This step is best accomplished with five questions.
1. Is buying stocks right for me? What are the risks and am I willing to take them?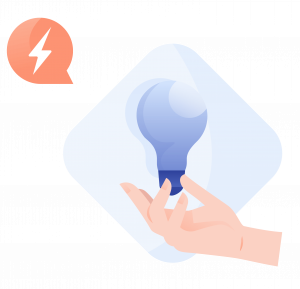 These questions can by no means all be answered individually. Rather, the answers to all areas result in your own strategy for stock trading. But let's start with the first question: Anyone who buys a share is buying into a company.
In principle, there is always the risk that the group will go bankrupt. That happens over and over again. Nevertheless, there are numerous big brands that have been doing solid business for decades . So there are always risks, but depending on your own preference, you can keep the dangers as small as possible through healthy risk management.
2. How much money should I invest in stocks?
Since the stock market is by no means like the security of a savings account, it would be very daring to invest all of your capital in stocks. Rather, young traders are advised to invest 30-40% of their own assets in such securities. Older contemporaries are likely to be far more concerned with security, since higher capital is at stake, so a more conservative approach makes sense here.
20% in stocks makes sense even for a retiree . The remainder should be invested in fixed income securities and commodities like gold . It is also advisable to have a cash reserve in order to be able to cash in when buying opportunities are favorable.
3. What winnings do I promise myself?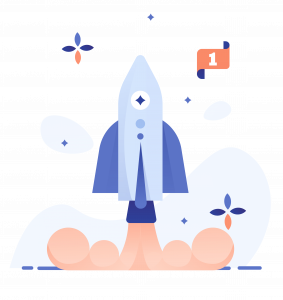 Now it gets interesting. In general, the higher the risk, the higher the potential gains . So if you have a lucky hand and invest in stocks from growth markets with good results, then you can generate strong returns.
However, 3D television was also predicted to have a glorious future, with moderate success. If the growth market collapses, all the money can be lost . If high profits are to be achieved, there is no getting around taking higher risks. Your own portfolio should be based on these guidelines.
4. How do I choose suitable stocks?
Pretty much everyone asks himself that, regardless of whether he has already been able to trade stocks or whether he is still a beginner about to make his first trade. On this page we offer some tips and tricks as well as recommendations. All in all, you should plan a good spread of your investments.
In this way, you can bring stable values with regular returns for long-term investments into the portfolio and achieve short-term returns through riskier stocks. Investment legend Warren Buffet is known, for example, for his focus on so-called value stocks.
5. Trading real stocks, CFDs or funds?
In general, real shares can be bought when trading stocks, but CFDs can also be acquired. Both options have their advantages and disadvantages. What Contracts for Difference (CFDs) are is explained in our CFD Guide . It is an investment option for experienced traders with higher risks, but also with potentially higher profits . There are trading and buying options for beginners and advanced users.
By the way, the other trading options are also impressive: you can also trade with crypto currencies , as well as with foreign currencies on the forex market. In addition, what is known as social trading stands out , where you can easily adopt trading strategies from other users.
Also interesting: ETFs that offer an entire portfolio, often managed by professional management.

What stock metrics should I know?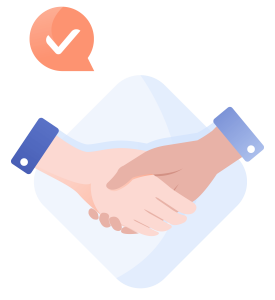 Professional investors like Warren Buffet base their decision to buy shares less on hopes for the future and more on the tough economic share ratios of the companies. There are a number of metrics that investors can consider when making a purchase.
Basically, you should never rely on just one key figure. Only a sum of key figures becomes more informative about the chances of buying shares.
1. The KGV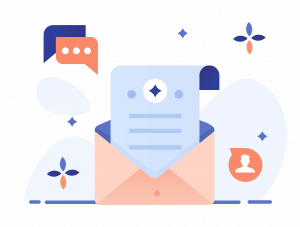 One key figure is the price-earnings ratio (P / E) . The share price and profit or dividend are taken into account. An example: If the share price is 40 euros and the dividend paid is 4 euros, this results in a P / E ratio of 10 using the share price / dividend formula.
The result is now carried over to the number of years it takes to finance the purchase of a share in the company. In that case, it would take ten years for the distributed earnings to pay the price per share. A lower P / E ratio is therefore considered to be a better value.
2. The EKQ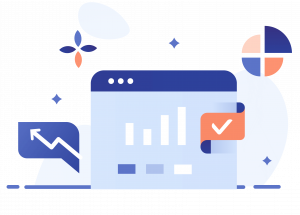 The equity ratio (EKQ) is another very popular indicator. Equity means the capital that the owners / shareholders make available to the company themselves. So it is money that is intended directly for the company and not money that is distributed.
The equity capital does not explicitly mean third-party capital that the company receives from investors and banks, for example. However, the information about the debt capital is needed to calculate the total capital of a company. It is the sum of equity and debt.
The formula for the equity ratio is: (equity / total capital) x 100. The higher the equity ratio, the more solidly the company is and is better protected against insolvency in the event of a crisis.
A high proportion of debt in total capital, on the other hand, warns investors to be cautious. Should the donors of the outside capital turn off the money tap in a crisis, this can endanger the existence of such companies.
3. The KBV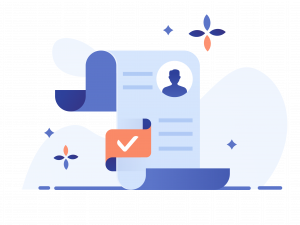 Another important figure for buyers of shares is the price-to-book value ratio (P / B) . The book value is actually nothing more than the company's equity, which says something about its financial stability. The formula KBV = price of the share / book value of the share is used to calculate the P / B.
If the price of the shares is higher in relation to the book value of the share, the P / B increases. A high P / B may be due to the fact that the share price is high primarily due to the hopes and future prospects of investors.
A low P / B below 1.0 suggests that the company could be acquired by buying shares for less than its equity.

Which stocks to buy: our recommendations
Top stocks predictions – 2022
In addition to the technical chart analysis, one point is of course essential in order to buy stocks online: the selection of the most promising stocks in 2021 and possibly stock buy recommendations. 
The industry also plays an important role here and of course news and facts, such as the last quarterly figures of the company you are currently dealing with.

Tesla stocks
Is Tesla the car investment of the hour? In any case, the Americans are among the most traded values.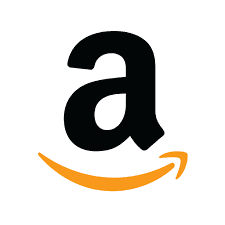 Amazon stocks
Big, bigger, Amazon. For many, the Amazon share simply belongs in the basic portfolio of every modern investor.

Trading stocks - day trading explained
Not so long ago, only large and institutional investors were able to actively trade in the markets. Thanks to improved technologies, the Internet and the opportunities it creates, it is now basically possible for every investor to actively trade securities.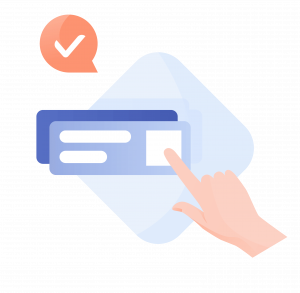 Day trading is a special form of active trading . But what exactly is day trading? Basically, day trading describes the process by which an investor buys and sells a security within a day.
In other words: In day trading, investors hold a position for less than a day .
 
The day traders pursue a strategy that relies on short-term price changes and usually move in highly liquid markets, so that it is guaranteed that the respective orders can also be executed.
Day traders often pay attention to short-term news , such as breaking news or the publication of company reports, in order to benefit from short-term price developments.
Every day trader pursues his own strategy a different strategy in order to benefit from short-term price developments and to achieve returns. The strategies of day traders can, however, be roughly divided into four broad categories:
Scalping: In the scalping strategy, traders try to make several small profits on short-term price developments in one or more securities.
Range trading: With this strategy, the traders work with support and resistance levels to make decisions and find good entry and exit points.
News-based trading: With this strategy, traders watch out for news and try to take advantage of price fluctuations during this time. This is where it is especially important to get the news before anyone else and to have a good trading desk available.
High frequency trading: Also called HFT, complex algorithms are used to automatically benefit from short price fluctuations
There are innumerable strategies and approaches within these categories. What all strategies have in common, however, is that the quality and timeliness of the information play an extremely important role and that every day trader has to find his own individual strategy with which he can generate profits.
Basically, day trading offers investors great opportunities. In order to become a successful day trader, above all you have to deal regularly and intensively with the stock markets and continuously refine your strategy.
As a beginner in day trading, you should start with small amounts and work continuously on your own strategy. Exchanging ideas with other traders about their strategy or learning from experienced traders are also a good opportunity to further educate yourself through good educational resources in this area and ultimately to be able to make a profit.
What does a share cost?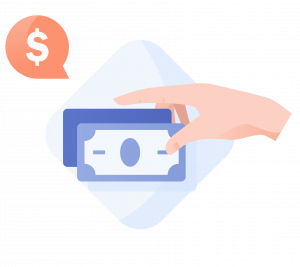 What a share costs depends on the company's share price. The offers to buy and sell shares are brought together on the stock exchanges. The higher the demand for a share, the more the price rises.
If, on the other hand, interest declines and offers to sell outweigh, the price of the shares falls. Buying and selling investors more likely depends on many factors.
In a so-called bull market , i.e. a market with rapidly increasing demand, many shares usually benefit from rising prices. This is often the case when overall economic development and the economic outlook are good.
However, individual stocks can also benefit from the economic success of individual companies. Successful management can boost the share price. Companies that are active in a growth sector or can score points with a new innovation often benefit from rising prices.
If, on the other hand, there is a bear market , the shares on the stock exchange that record price losses predominate. The background can be a general economic slowdown or a specific event that triggers the price declines, such as the most recent corona crisis.
The securities / shares of individual companies can of course also suffer from the fact that competition in the industry is difficult, the demand for a certain product falls or mismanagement takes place in the company.
How do I make money from stocks?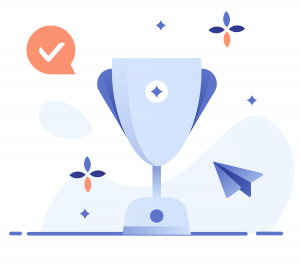 The easiest way to make money on a stock is to buy it at a low price.
Then you try to keep the share as profitable as possible in order to benefit from rising prices.
Finally, you look for a suitable time to then sell the shares again at the increased price. Also, make sure the broker charges low fees
An example: A newcomer buys ten shares in a car manufacturer at a unit price of 20 euros. So he invests 200 euros plus applicable fees. Within two years, the share will rise to a unit price of 30 euros. So the value per share has risen by 50 percent. If the investor decides to sell the share now, he will make a profit of 10 euros per share or a total of 100 euros less fees.
Buy Low, Sell High!
In order to make money with stocks, it is important to buy at the lowest possible price and sell at the highest possible price. However, it is only possible to predict to a limited extent how prices will develop on the market.
Shares often record steady gains over the years until a sudden event occurs that has a severe impact on prices, such as the most recent Corona crisis or the financial crisis in 2008 . In general, however, indications for the price development can be derived from various indicators.
These can be, for example, economic assessments based on surveys or technical indicators based on price analyzes .
How much money the investor makes also depends on how long they hold their shares before reselling them. While short-term investors try to get as high a return as possible in as little time as possible, long-term investors see shares as a permanent investment, the return of which grows over years or decades.
In addition to rising prices, money can also be earned from the aforementioned stock dividend.
An example: If a company pays out a return of 5 percent and this corresponds to an amount of 10 euros per share based on the share value, an investor with 10 shares in this company will receive 100 euros in one year. And he doesn't have to sell his shares for that.
Accordingly, he can expect a dividend payment again next year . However, as mentioned earlier, not all public companies pay dividends and the amount can change every year. However, there are investors who are specifically looking for the best dividend stocks when investing .
Dividends: The bonus for the shareholder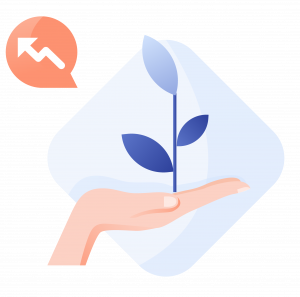 Of course, the dividend can also be a criterion when choosing a stock. So-called value stocks, i.e. companies that are already operating successfully in the market and do not hope for great success in the future, pay dividends more often. For investors, dividends can be a stable source of income regardless of price gains.
Caution is advised to only bet on risky stocks, the price increases of which are mainly based on great promises for the future. This is often the case with start-ups that have just been listed on the stock exchange.
The value of these shares is not measured by a real company value, but only by investors' ideas of what this company could be worth in the future. Just as quickly as it goes up, it can go down again if hopes are not fulfilled. You can also explore retirement accounts. Some brokers offer amazing bonuses through a retirement account. They are great options to buy stock or options trades.
Newcomers to the stock market in particular should be very cautious here. Anyone who thinks they can get rich quickly with investing in shares should be aware that they can also get poor quickly with them. At least if he does not spread his risk broadly enough and is only looking for quick and high returns.
Of course, the hope of a great economic future also plays a role in the share price of value stocks. But these companies are already in the black as a rule and have made profits for years. Such companies often get through a crisis and an intermittent price slump better than the growth stocks.
The performance of a share is also assessed by so-called analysts . You look at the development of the company and the economic objectives and achievement. Based on your assessment, you can then provide price forecasts and buy or sell recommendations for stocks.
Investing in stocks is easier than ever thanks to providers such as eToro. More and more new investors want to invest in stocks and often make the same simple mistakes that would be easy to prevent. So that you are one step ahead of other investors, we would like to give you seven tips for buying shares in this section:
1. Analysis of the financial situation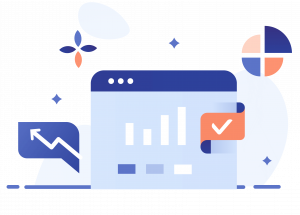 When investing in stocks, your own financial situation plays an important role. The questions that you should ask yourself as an investor are, for example: What is the total amount of my assets? How much of it do I want to invest? What amount do I want to invest monthly, quarterly or annually?
By answering these questions, you have a good overview of your assets and can consciously decide which amounts you want to invest. By doing this, you can make better investment choices.
2. What are your goals as an investor?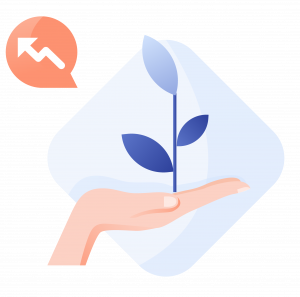 Before investing in stocks, you should consider what goals you want to achieve with an investment. Do you want to make high profits in the short term? Build up an additional long-term pension? Or do you want to save on a certain purchase, such as a house?
Depending on how you answer these questions, different investment strategies are recommended . So that you can achieve your goals, you need to define them beforehand.
3. Control your emotions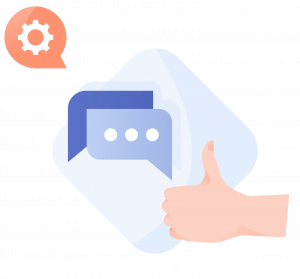 Investing in stocks is often a very exciting undertaking and is often characterized by emotions. This is a mistake that not only beginners but also experienced investors make. There are often many hopes and expectations associated with investing in stocks.
It is therefore important to be aware of your own emotions and to ask yourself why you want to buy a stock when you start investing. Are you just jumping on a hype or do you really believe in the company and its vision?
Our tip is therefore: Be aware of your emotions and make rational investment decisions.
4. Buy the company, not the price of the stock
Know that when you buy a share you are becoming a partner in a company . Therefore, before buying, you should consider whether you want to become a partner in a certain company and find out in which business areas the company is active, what goals it has and whether there is a good culture in the company. Whether you are buying smaller stocks or other financial products, the strategy should be same. Also not forget to compare strategies through good comparison service.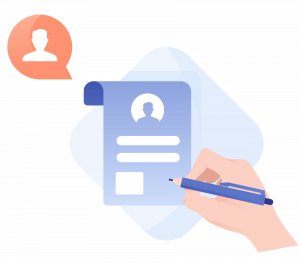 With these aspects you can decide whether you and the company are a good fit.
5. Don't panic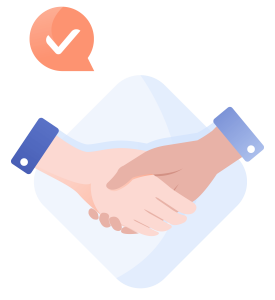 This tip follows on from the third tip and is one of the most important tips when trading stocks. Think about why you would buy shares in a company and under what circumstances you would sell the shares again . With this knowledge, it is easier to hold on to the stock in troubled times or to decide whether the time has come to sell.
6. Invest in intervals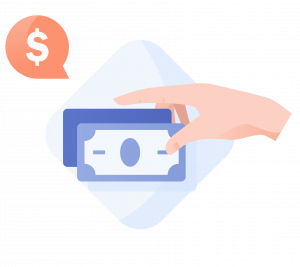 If you want to invest a large sum, it is advisable not to invest the entire sum at once. Invest the sum at different times so that you don't put everything on one card.
It is very difficult to find the right entry point in the stock market. If you choose several intervals you pay the average price for a share. Sometimes you buy at high prices and sometimes at low prices. This minimizes the risk of timing correctly.
7. Diversification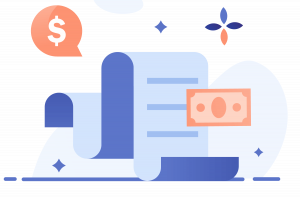 Don't put everything on one card. Although this strategy can result in high profits, it involves high risks. Bet on a variety of stocks from different industries and on companies from different countries. This means that losses from one investment can be absorbed by another.
By following these seven tips, you will stay one step ahead of many investors and make informed investment decisions. The many small right decisions add up over time and you will be able to significantly increase your chances of successful investments.
Sell stocks
There are a number of reasons for you as an investor to sell stocks. In this section we want to take a closer look at some of these reasons and point out when it is worth selling stocks:
The first situation you may want to sell stocks is that the stock has reached your predetermined price target, so you decide to sell stocks and take profits. With this option, you could, for example, sell shares to the value of the original investment and continue to invest in the company with the profits.
 
Another reason for the sale could be that the company is developing differently than you suspected at the time you bought the shares and you therefore no longer want to be a shareholder in the company . In this case, it is advisable to sell your shares because you should only invest in companies whose vision you believe is realistic.
 
Perhaps you will also discover another investment opportunity in which you see more potential for returns or you want to make a purchase outside of the stock market and therefore liquidate your positions. As you can see, there are many reasons for selling shares in companies.
 
However, the sale of shares in companies should always be considered carefully. Be aware that the sale may cause you to miss out on dividends and that you may incur fees if you sell the positions . These fees can vary greatly depending on the broker. That is why you should make sure that you choose a broker like eToro, for example, that offers you a very good fee structure.
Ultimately, it is your decision when the time is right to sell a stock. With our food for thought, you have a comprehensive basis on which you can base your sales decision and thus make the right decision for you.
Buying Stocks and Selling Stocks – Trading FAQs
How can you buy stocks?
What are CFDs?
How do I buy stocks online?
How to invest in stocks?
What Are the Best Stock Buying Tips and Tricks?
How can you benefit from falling stock prices?
Where can I buy stocks?
Why are there stocks?
What are the opportunities to win?
Why is the stock market important?
Buy stock Conclusion
We put together all the important steps on the subject of stock investing for beginners in order to make the first stock trade as quickly as possible. If you are looking for stocks and want to buy them, use the instructions above. With our test winner, share trading is particularly easy and the provider has a very sophisticated website to offer. The user interface of the smartphone app is also extremely practical and functional.
The question of "where can you buy shares" is easier than ever to answer thanks to the Internet. With the right broker, a suitable investment strategy and conscious risk management, you can now benefit from the stock market yourself . Even the question "which stocks to buy now" should have been answered by this page.