Huddle up, everybody! What a week it's been for the NFL. There is a lot to learn from Week 8. The Ravens suffered a brutal 28-24 loss to the Steelers. Drew Brees delivered a first down to allow an overtime win for the Saints. The New York Jets fumbled their game plan against the Chiefs. Overall, the key takeaways are a lack of strong quarterback moves but good defensive plays. Based on everything that happened in Week 8, it's time to look forward to Week 9.
If you want to make big plays for your fantasy football, consider what it means to have a good pick. Using the current betting odds and last week's performances, you can figure out which matchups are best for you. You don't have to disappoint yourself with results like the Cowboys, as long as you take a look at these super picks.
It's important to do the research before you tail any picks. You don't want to get blind-sided like Jimmy Garoppolo with the Dolphins. To avoid any picks ending up on the negative side, follow these main points:
American style odds

base your return around $100 bets

If the odds read +125, you can bet $100 for a return of $125

If the odds are -160, you can bet $160 for a return of $100, in addition to $160
Top NFL Week 9 Picks For Each Game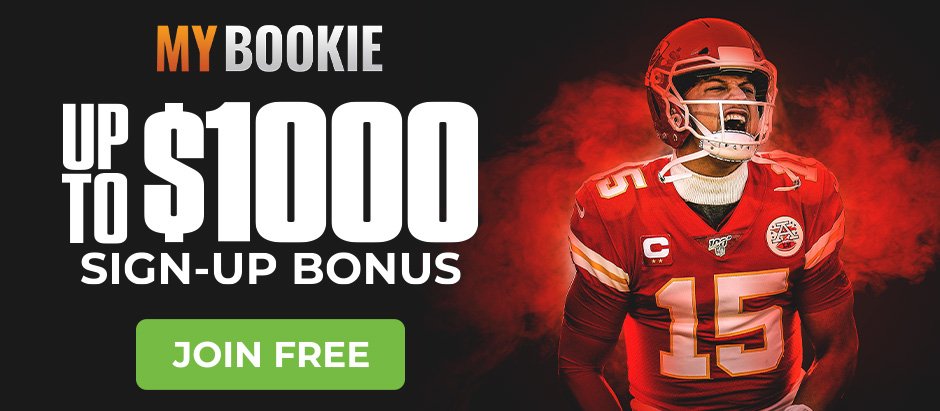 Now we can start with the best NFL Week 9 picks. Using the current betting odds listed on MyBookie, we can take a look at all the favorites. Below are each of the favorites, along with their respective money lines. The favorites are bolded:
Packers

(-340) vs 49ers (+280)

Seahawks

(-155) vs. Bills (+130)

Falcons

(-190) vs Broncos (+160)

Titans

(-245) vs Bears (+205)

Ravens

(-130) vs Colts (+110)

Chiefs

(-525) vs Panthers (+415)

Texans

(-275) vs. Jaguars (+235)

Washington

(-135) vs. Giants (+115)

Chargers

(-115) vs Raiders (-105)

Steelers

(-800) vs. Cowboys (+550)

Cardinals

(-210) vs Dolphins (+175)

Buccaneers

(-220) vs. Saints (+180)

Patriots

(-330) vs Jets (+270)
There are a few things to keep in mind. Packers, Steelers, Chiefs, Texans, and Patriots are heavy favorites. You might not make as much money if you bet on them. The prices are still reasonable.
In terms of value picks, consider the Seahawks vs. Bills. The Seahawks don't lead by much, but Russel Wilson has the potential to run through the Bill's lack of strong defense. The Bears and Titans both want to end their losing streaks, so it should be a close game.
For toss-up picks, the Chargers vs. Raiders game is very close, so that it can go either way. It's the one game where both money lines of the teams are in the negatives. One sleeper quarterback is Justin Herbert, so keep an eye on his offense.
Now for the potential upsets. With the upcoming Cardinals vs. Dolphins, Tua Tagovailoa and Matt Breida offer a good value for the former. They are good underdogs to rely on. The Ravens vs. Colts is another game to watch. The Colts went 4-2 against the spread, and with good risk comes good reward for betting odds.
Finally, you can use NFL Fantasy Football rankings to get a good idea of all the best players. It offers projections and player trends. The rankings are a good way to do some research.
Current Betting Odds: NFL Scores Week
Now, let's look at the betting odds. It should give us a good idea of what the expectations are for each team. According to MyBookie, the current betting odds for Week 9 are as follows:
Green Bay Packers @ San Francisco 49ers
Point Spread: Packers -7.5 (-115), 49ers +7.5 (-115)

Point Total: Packers O 48.5 (-110), 49ers U 48.5 (-110)

Moneyline: Packers -340, 49ers +280
Seattle Seahawks @ Buffalo Bills
Point Spread: Seahawks -2.5 (-125), Bills +2.5 (+105)

Point Total: Seahawks O 55 (-110), Bills U 55 (-110)

Moneyline: Seahawks -155, Bills +130
Denver Broncos @ Atlanta Falcons
Point Spread: Broncos +3.5 (-110), Falcons -3.5 (-110)

Point Total: Broncos +O 50 (-110), Falcons U 50 (-110)

Moneyline: Broncos +160, Falcons -190
Chicago Bears @ Tennessee Titans
Point Spread: Bears +6 (-105), Titans -6 (-115)

Point Total: Bears O -46.5 (-110), Titans U -46.5 (-110)

Moneyline: Bears +205, Titans -245
Baltimore Ravens @ Indianapolis Colts
Point Spread: Ravens +3 (-105), Colts +3 (-115)

Point Total: Ravens O 47 (-110), Colts U 47 (-110)

Moneyline: Raven -140, Colts +120
Carolina Panthers @ Kansas City Chiefs
Point Spread: Panthers +10.5 (-105), Chiefs -10.5 (-115)

Point Total: Panthers O 52.5 (-110), Chiefs U 52.5 (-110)

Moneyline: Panthers +415, Chiefs -525
Houston Texans @ Jacksonville Jaguars
Point Spread: Texans -6.5 (-110), Jaguars +6.5 (-110)

Point Total: Texans O -50.5 (-110), Jaguars U -50.5 (-110)

Moneyline: Texans -275, Jaguars +235
New York Giants @ Washington Football Team
Point Spread: Giants +2.5 (-110); Washington -2.5 (-110)

Point Total: Giants O 41.5 (-110); Washington U 41.5 (-110)

Moneyline: Giants +115; Washington -135
Las Vegas Raider @ Los Angeles Chargers
Point Spread: Raiders PK (-110); Chargers PK (-110)

Point Total: Raiders O 52 (-110); Chargers U 52 (-110)

Moneyline: Raiders -105; Chargers -115
Pittsburgh Steelers @ Dallas Cowboys
Point Spread: Steelers -14 (-115), Cowboys +14 (-105)

Point Total: Steelers O 41.5 (-110), Cowboys U 41.5 (-110)

Moneyline: Steelers – 800, Cowboys +550
Miami Dolphins @ Arizona Cardinals
Point Spread: Dolphins +4.5 (-110), Cardinals -4.5 (-110)

Point Total: Dolphins, O 48 (-110) Cardinals U 48 (-110)

Moneyline: Dolphins +175, Cardinals -210
New Orleans Saints @ Tampa Bay Buccaneers
Point Spread: Saints +4.5 (-110), Buccaneers -4.5 (-110)

Point Total: Saints O 51.5 (-110), Buccaneers U 51.5 (-110)

Moneyline: Saints +180, Buccaneers -220
New England Patriots @ New York Jets
Point Spread: Patriots -7.5 (-110), Jets +7.5 (-110)

Point Total: Patriots O 42.5 (-110), Jets U 42.5 (-110)

Moneyline: Patriots -330, Jets +270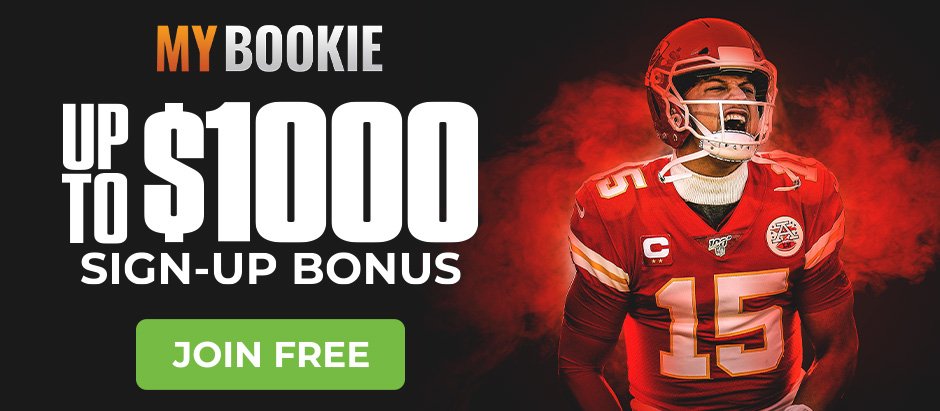 What are good resources I can use to influence my picks?
A1) The podcast "Against All Odds with Cousin Sal" is a recommendable source for NFL insights and picks. Cousin Sal breaks down gambling with his odds analysis and latest bets. You can try either the Apple or Spotify links to check him out.
Another good resource is ESPN. Their website gathers NFL experts to judge their picks based on stats and current standings. ESPN also looks into upsets and sleeper picks. You can check out SportsNet on their YouTube page to follow their reports on the upcoming Week 9 games. They even include timestamps for specific teams.
Are there social media accounts I should follow?
A2) Try MyBookie on their Twitter page for the latest coverage. Betting odds are listed through website links. With good betting odds, they certainly enter the playoffs better than the champs of NFC East. Not to mention funny GIFs for a good laugh.
A3) Generally speaking, no. For example, if you bet $110 on a -110 game, let's say you pay $20. If you win, you get $180, but if you lose, there goes $130. Here is an image for reference.
What a week it's going to be for interesting matchups! Monday morning quarterbacking does no good after the fact, so be prepared beforehand. From big hitters to sleepers, make sure to look at the betting odds carefully. Whatever decision you go with, stay informed of all the potential risks, injuries, and momentums.
If you or someone you know has a gambling problem, crisis counseling and referral services can be accessed by calling 1-800-GAMBLER (1-800-426-2537) (IL).
Gambling problem?
Call 1-800-GAMBLER (NJ/WV/PA), 1-800-9-WITH-IT (IN), 1-800-522-4700 (NH/CO), or 1-800-BETS OFF (IA). 21+ (18+ NH). NJ/PA/WV/IN/NH/IA/CO/IL only.